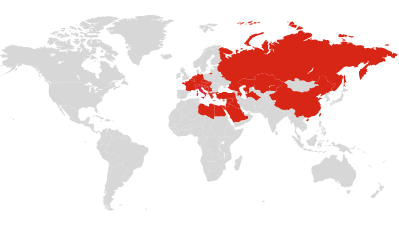 As clients ask us to do more, as the times demand more, we offer more. And doesn' t matter how far they are. TYP is an above- and below-the-ground consulting engineering company, which is to say we do everything related to the engineering in construction and work internationally...
TYP' s operations and projects have never been limited by national boundaries. The firm is committed to serving our clients wherever their projects may take us, and we have supported clients around the world. We have excellent IT infrastructure for overseas business and skilled labour who are conversant with all global codes and design criteria.
We serve our global customers to meet their business objectives while staying loyal to our own motto:


''Your Global Engineering Partner" 
 >> Specific experience in:
Turkey
Europe
Russian Federation
Turkmenistan
Azerbaijan
Kazakhstan
Middle East
Saudi Arabia
China